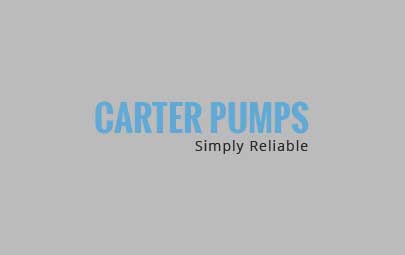 by carter-admin 22 Jul 2019
Pneumatic ejectors are extremely simple yet reliable mechanisms. Fundamentally, a pneumatic ejector pump includes a tank for holding fluid sewage. Once the sewage reaches a predetermined level in the tank, the contents are ejected by compressed air. This pumping mechanism is unique because no mechanical parts are involved in the process.
The sewage ejection function is initiated by a float which ascends when the fluid level in the tank rises to a certain level. The ejector is designed to operate with a one-minute cycle consisting of two phases, i.e. filling the tank and discharging the contents. One has a choice to operate pneumatic ejectors using either mechanical or electrical control systems.
To ensure that the pneumatic ejector in your pump works effectively, you need to perform routine repairs and maintenance to avoid spillage. These pumps are best applied in lift stations to prevent solid materials from clogging the sewer system.
Different Types of Sewage Pumps
Apart from pneumatic ejector pumps, there are other types of pumps, including:
Split case pumps: Used in booster and water treatment stations.
Submersible pumps: These pumps are submerged in wastewater and they are mostly used in lift stations.
Dry pit pumps: Unlike submersible pumps, dry pit pumps are located in below-ground dry environments. Variations include built together, shaft driven and close coupled.
Vertical turbine pumps: Used in wastewater treatment plants where the controller and motor are located above-ground.
Grinder and chopper pumps: These pumps are used in apartments or residential homes which often require low-pressure sewer system pump stations.
Benefits Of Using Pneumatic Ejectors Over Other Types Of Sewage Pumps
A pneumatic ejector pump is complete and fully automated. It does not require any constant operation by technicians. Pneumatic ejectors' designs allow smooth pumping of municipal waste in a pressure sewage system, using compressed air. They can do so in a wide range of capacities and delivery methods.
The pneumatic ejector pumps have been created with special systems designed to help you save and recover air in order to minimize wastage. This ensures that the overall energy efficiency of the whole system is higher than other lift stations.
Applications Of Pneumatic Ejectors
Pumping sewage in sections threatened by putrescibility in the discharge pipe
Main, zonal or local lift station
Municipal or industrial sewage
Sewage pumping over very large distances and/or heights
For Users
Do not cause formation or silting of sludge and surface scum (a result of floatation and sedimentation in the retention chamber)
Enables hygienic and safe operations by placing technological parts in the dry chamber
No need to replace any equipment when adjusting the efficiency of the lift station to the current requirements
The compressed air allows periodic emptying of pressing pipelines
Refreshes pumped sewage and prevent putrefying during transportation
For Engineers
Enables pumping of sewage over large distances
Enables adapting the capacity of the systems to match current needs without replacing any devices
Enables hygienic and safe operations by placing technological parts in the dry chamber
No need to dose chemical substances used to eliminate waste purification