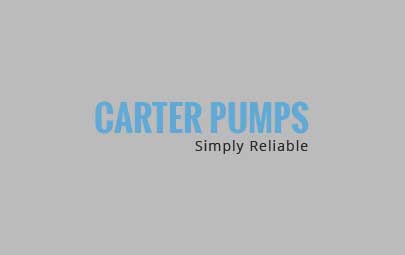 by carter-admin 25 Oct 2018
Diaphragm pumps are frequently used for industrial applications like chemical dosing. They are also popular for usage in wastewater treatment and can also be applied towards pharmaceuticals, petroleum management and food processing.
What Makes These Pumps So Versatile?
The versatility which is inherent in these pumps is a result of their durability. They can operate for long periods of time without needing maintenance, as they do not use internal components which constantly come into physical contact with one another, meaning that friction is avoided. Furthermore, these pumps provide greater accuracy, are capable of managing viscous fluids with ease, can maintain high pressures and provide superb suction lift.
What Control Options Are Available?
These pumps come with multiple control options, including analogue, ATEX, PLC, flow proportioning and manual. Some of the PVC models are optimal for the pumping of sodium hydroxide and sulfuric acid at lower concentrations, along with hydrochloric acid. The variants made with stainless steel are capable of transporting both lithium chlorides and acetic acids, but materials should be evaluated to ascertain chemical compatibility.
Advances In Pump Design
A number of recent innovations have been made to the design of these pumps, specifically to their drive systems and body engineering. These changes resulted from the desire of end users to transfer wastewater and other fluids in a manner that was more cost effective. One such example is the ball valve, which can be used to more efficiently dissolve solids while enhancing the flow of dense slurries such as mud and other materials. The ball valve greatly lowers the chance of a cake up within the body of the pump, which is known to cause premature wear.
Another innovation is the introduction of Santoprene, which is a material that can be used for both high and lower temperatures. It is highly resistant to abrasives and functions well with substances which are oily. Another great material is Viton, as it provides high resistance to certain chemicals and can handle applications which involve heavy workloads.
Aluminum has become the material of choice for many pumps due to its lights weight yet great strength. This makes the pumps easier to transport, and can be purchased in drive systems which are hydraulic, pneumatic or electric. These pumps are designed to efficiently break down solids while handling slurries which are thick. Aside from aluminum, some use a structure made from cast iron. Most clients will purchase either pump models which are trailer mounted or base mounted.
Transporting Harsh Chemicals
The most advanced pumps make use of a technology called walking beam to handle the harshest chemicals or wastes from food processing. These pumps are usually designed using components made from cast iron, but end users also have the option of purchasing pumps made with either bronze or stainless steel. These pumps have evolved to such an extent that there are numerous opportunities for various industries to handle their fluids in a safe and cost efficient manner.