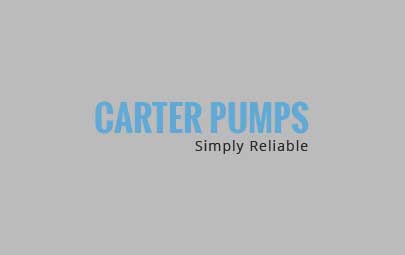 by carter-admin 22 Jul 2019
Industrial wastewater is the biggest cause of wastewater pollution in the world, and environmentalists, as well as governments, are clamping down on how companies manage their industrial waste. Falling afoul of the law can land companies with steep fines as well as lots of bad press. It is important to get a wastewater treatment plan together to make sure not to run into any problems down the road. Here are our tips on how to get started.
Clear The Legalities, Get A Permit
Not just anybody can set up an industrial plant – you need to be legal, and in this case, you need to be legally cleared to discharge wastewater at your premises. Without a permit, you would certainly be found out sooner or later, and potentially face steep penalties. Before you start operations, be sure to consult with the relevant environmental agency in your area and find out from them what the laws regarding wastewater management are. Applications should be submitted at least 180 days prior to starting construction. They may ask you some questions such as what are the characteristics of the waste, the expected volumes, as well as the sources, all of which would be part of the documentation to apply for the permit.
Gather More Information
Once you have a list of questions from the environmental agency, you can set to work gathering data to send to them. For a plant that is not yet set up, you may have to submit reasonable estimates. Some of the information needed may include:
How much water enters your industrial wastewater treatment plant?
What is the volumetric flow rate?
What is the color of the wastewater?
What is the origin of the pollutant streams?
Do take note that you may be asked to provide samples of the wastewater or pollutants as evidence for compliance purposes.
Study Your Wastewater
The wastewater may have to undergo some testing to ascertain this information. You may be asked to provide details on:
The temperature of the wastewater
The pH value
What types of pollutants exist in the wastewater
What chemical components exist within your wastewater
Potential hazards the above chemical components may pose to the environment
How reagents and products combine to create this wastewater
Having a better understanding of what your wastewater is and how it was formed can help you detect and analyze discrepancies when the wastewater characteristics change.
Get Professional Help
Once you have a firm understanding of your wastewater components and processes, you would be at a good stage to hire a professional wastewater treatment company which will help you with the technical aspects, such as testing the water samples, drawing up a wastewater plan, and down to the actual treatment of the wastewater. Find out about the company's track record to determine if it might have the relevant experience for you. They should also be able to show you their valid licenses. Should you wish to hire in-house wastewater operators, they should also have these licenses on hand.
Carter Pump has over 75 years of experience in water and wastewater treatment, and are in the best position to offer consultation on wastewater treatment plans. Have questions to ask? Contact us today!