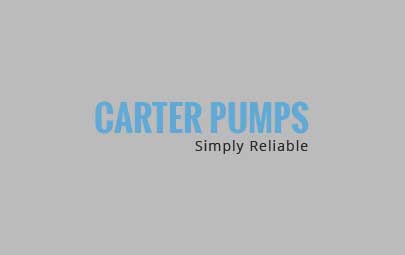 by carter-admin 22 Jul 2019
If you own an old diaphragm pump, chances are you will need to replace its diaphragm at some point of time. Getting genuine replacement parts for diaphragm pumps is easy. However, you need to be careful that you get the right diaphragm that is compatible with your pump. Before buying a diaphragm, you need to know the current measurements of your current diaphragm first. To get your pump back to working condition, you need to follow these general steps to acquire the right pump parts:
Measure Your Diaphragm
To get accurate measurements of your current diaphragm, first measure the top of the diaphragm or the inner diameter (ID). This measurement is important because it will help the pump supplier to determine where the diaphragm clamps onto the clamping plate. Next, measure the height of the diaphragm by laying it on a flat surface and then take the measurements from bottom to top. Finally, measure the outside diameter (OD). The replacement diaphragms OD range from 5" to 15".
Select Your Diaphragm Material
There are different varieties of diaphragm materials, including Neoprene, Santoprene, and Viton. General wastewater pumps use diaphragms made of Neoprene and Santoprene because they are more effective. For abrasive and corrosive fluids, pump experts suggest using diaphragms made of Viton materials. It is best to talk to a pump expert first before making the decision about the type of diaphragm material you should get.
Have Your Pump's Serial Number, Model And Make Ready
There are different pump makes in the market and it is best to have all the information about your current pump before you place a diaphragm order. Check your pump's serial number and model, and provide it to the parts provider so that they can get the right size and material for your replacement part.
Key Factors For Diaphragm Pump Maintenance
In order to avoid buying expensive replacement diaphragms and keep your production running smoothly, you need to implement a schedule for regular pump maintenance. Air operated diaphragm pumps are easy to maintain compared to electrical pumps. When performing regular pump maintenance, there are four main tasks to keep in mind, including:
Torque settings: Ensure that you regularly check the torque of your pump bolts, especially if you have a plastic diaphragm pump. Plastic components tend to compress over time.
Inlets/outlets: Rocks and other debris tend to build up, clogging pump flow. For this reason, you need to examine your pump's inlet/outlet to ensure that there is no build up that can hinder operations.
Elastic Components: Pump experts recommend that you examine your pump's elastic components every two months. This is important so that you can safeguard your pump against uneven wear.
Air quality: Air operated diaphragm pumps rely on air to operate. Therefore, you need to regularly inspect the air filter to ensure it is not clogged or dirty. Dirty air filters affect the quality of air. Air moisture is critical to maintaining your pump's health.
At Carter Pump, we are one of the top manufacturers of diaphragm pumps and replacement parts. We are more than happy to assist you in finding the correct diaphragm size for your pump. For more information about diaphragm pumps, contact us today!